The dictionary recognizes the word "Latinx," which it defines as "of, relating to or marked by Latin American heritage — used as a gender-neutral alternative to Latino or Latina." Latinx culture has inspired the world of fashion for as of late and has permeated the malls in places like Forever 21 and H&M. Rather than purchasing an appropriated design by a non-Latinx designer, shop some of our favorite Latinx-owned fashion brands here in LA instead.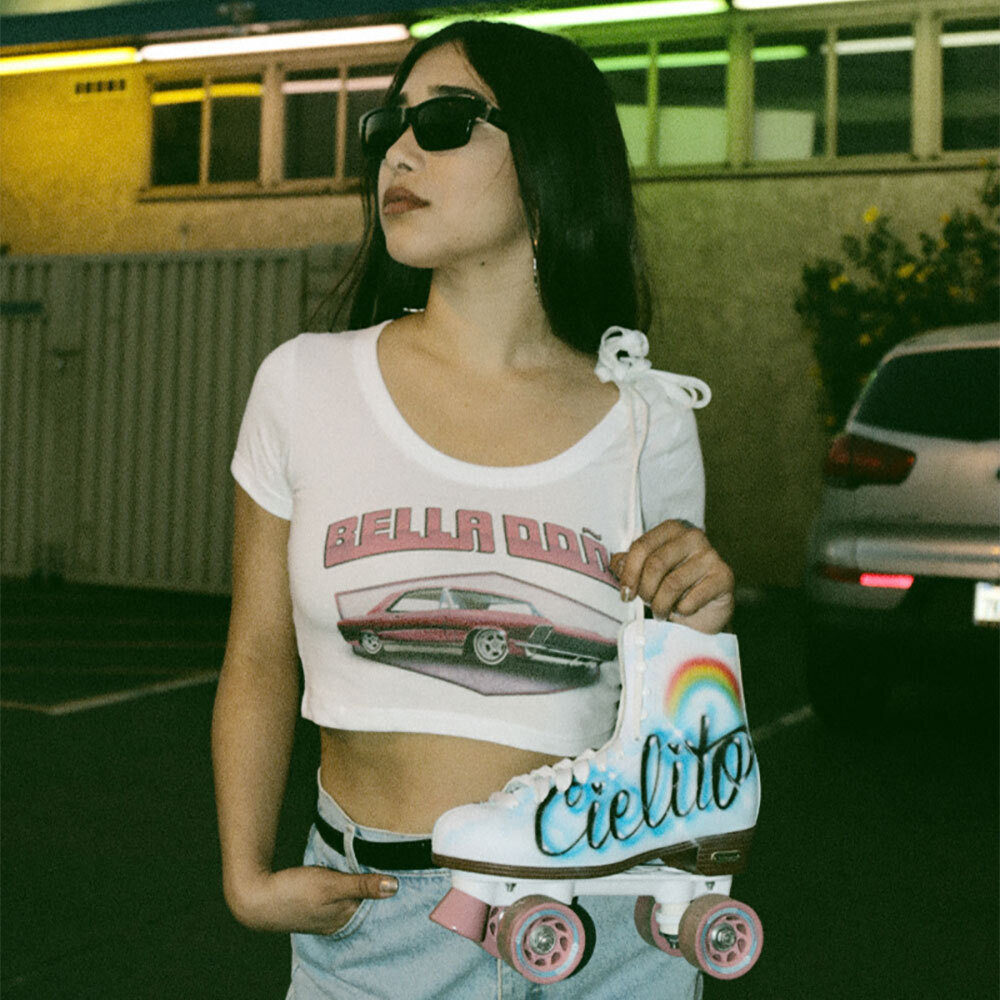 Bella Doña
Instagram: instagram.com/belladonala
Website: bella-dona.com
Nails did, hoops big, wings sharp, mouth smart — this is Bella Doña. Co-founded by best friends LaLa Romero and Natalia Durazo, Bella Doña is the epitome of Chicano and LA culture. Their products celebrate the spirit of sisterhood and give a strong nod to a culture that is rich in tradition and beauty.
Viva La Bonita
Instagram: instagram.com/vivalabonita
Website: vivalabonita.com
If you've seen the word 'Bonita' everywhere lately, you can thank LA native, Rachel Gomez. As a Latina lifestyle apparel brand, Viva La Bonita is dedicated to the unapologetic and fierce Mujeres who are not afraid to dream big. Rachel attributes the spirit of Viva La Bonita to the strong women she grew up around; rocking gold hoops, big hair, and sneakers, they are what set the blueprint for her brand's street-chic style.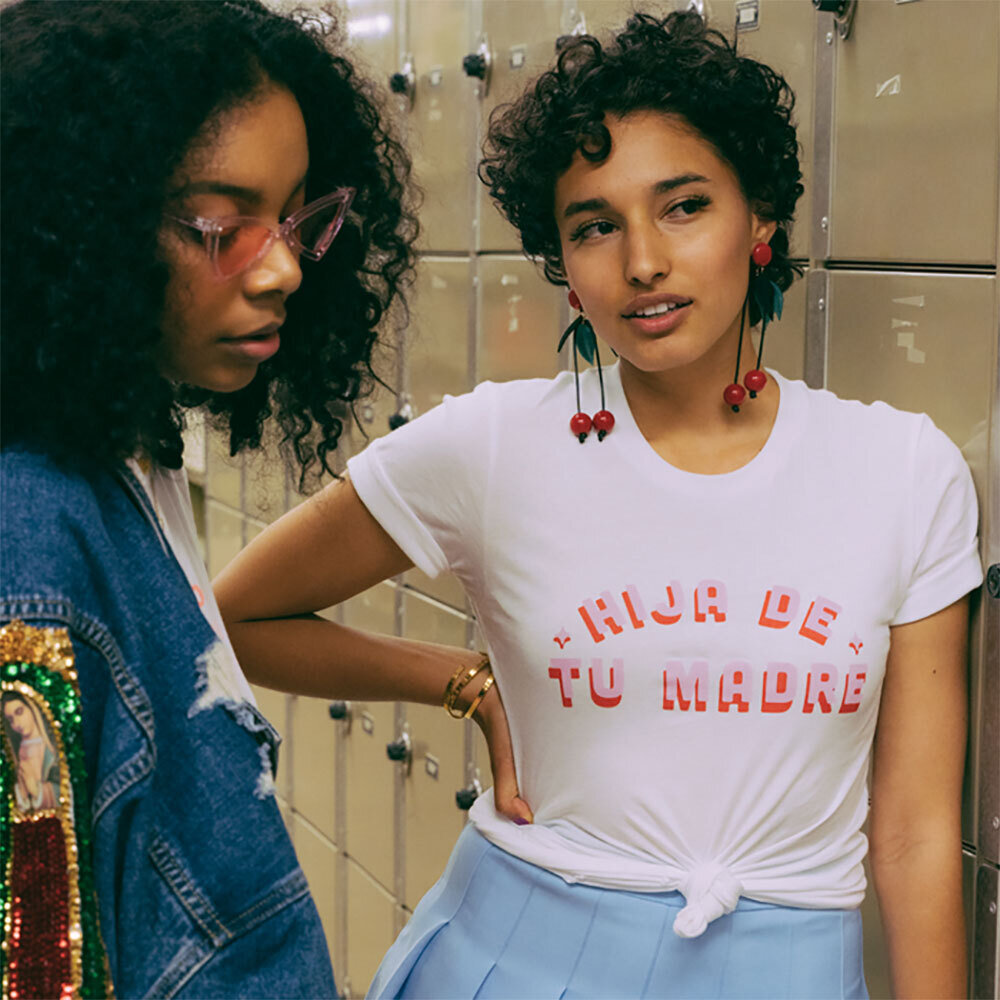 Hija de tu Madre
Instagram: instagram.com/hijadetumadre
Website: hijadetumadre.com
Founded by Patty Delgado, Hija de tu Madre strives to create fashionable statements of identity. As a Mexican-American, Patty understands the complexities of belonging to more than one culture and strives to celebrate that through her apparel. For the woman who bravely questions everything and is unapologetically Latina, Hija de tu Madre is for you.
Mi Vida Boutique
Instagram: instagram.com/shopmivida
Website: shopmivida.com
Located in Highland Park, Mi Vida Boutique provides its community a shopping experience that complements both their lifestyle and culture. When Noelle Reyes and Danelle Hughes started the boutique in 2008, they primarily sold clothes, housewares, and art. As they've grown, their space has transformed into much more. It's now a community hub that serves as a safe haven for artists in la comunidad.
Gentle Riot
Instagram: instagram.com/gentleriot
Website: shopgentleriot.com
Up-and-coming in LA streetwear is Gentle Riot — a brand that strives to create space for Latinas and Women of Color alike. Owned by Estefany Arias, Gentle Riot celebrates the Latinx experience while also encouraging its audience to challenge cultural and societal norms. It's basically for the weird girl; the one who follows her own path, takes up space, and creates disruption.
---